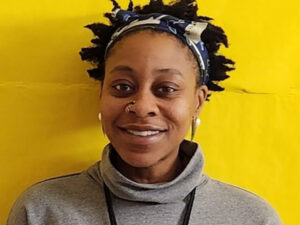 Jaquaia Reid is a New York native born and raised. She started her college career studying Business Management and marketing acquiring her Bachelor's Degree in 2004. After a study abroad trip to Ghana, West Africa in winter 2004; Jaquaia decided to switch gears and pursued a Master's degree in Social Work graduating from Stony Brook University in 2009. 
Jaquaia is a well-rounded clinician with years of experience working in multiple different arenas within human services.  She has an eclectic approach in regards to therapy pulling from various techniques and strategies including but not limited to Cognitive Behavioral Therapy (CBT), Client Centered Therapy, Solution Focused Therapy, Individual and Group Counseling.
As a therapist versed in active listening and mindfulness, Jaquaia understands the importance of creating a safe space and building trusting relationships to assist in the empowerment of individuals becoming their natural whole self. As an Indigenous woman who had no access to BIPOC mental health providers; Jaquaia is passionate about eliminating stigmas surrounding mental health for BIPOC individuals by promoting representation and breaking down the barriers of accessibility to mental health treatment for all.
"You need so much more than mental health or "well-being" in this era of discrimination, invisibility, and psychological warfare. You need an impermeable web of protection for your mind." (Rheeda Walker)