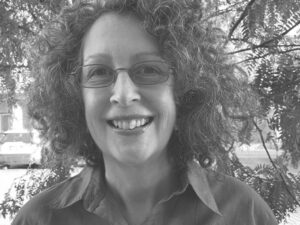 Beth is a graduate of Central Connecticut State University with a Masters in Marriage and Family Therapy (2012), Masters in Industrial-Organizational Psychology (2004) from University of New Haven, and BS in Psychology (2002) from the University of Maryland University College. Beth is also a US Navy Veteran where she worked in the intelligence arena. Beth has worked as a crisis counselor for children and adolescence as well as with children and families in outpatient and private practice treatment settings. Beth has also focused her continuing education and training as a trauma-informed clinician on related concerns for Veterans, service members and their families, as well as for those not affiliated with the military. Included in the vast field of trauma, Beth also has particular education and training in complex PTSD or developmental trauma. Beth's unique and vast history, experience, and perspective enable her to understand, relate to, and meet the client's needs to help reach desired goals.
What you can expect from work with Beth:
Beth is dedicated to her work as a therapist and to each individual's inherent worth. Her approach to therapy is to provide a safe, non-judgmental space in which those struggling with life's challenges can begin to take the necessary steps toward developing change with a lasting sense of well-being. She believes that everyone possess inner resources and resilience as these are cornerstones of her work with clients. Beth has extensive clinical experience working with young adults, individuals, women, couples, and families. She uses an eclectic collaborative approach with a family systems theory assessment and treatment foundation. Beth's style is warm, compassionate, and interactive and she has a strong belief in providing practical, effective skills that are most valuable in therapy to achieve desired goals.